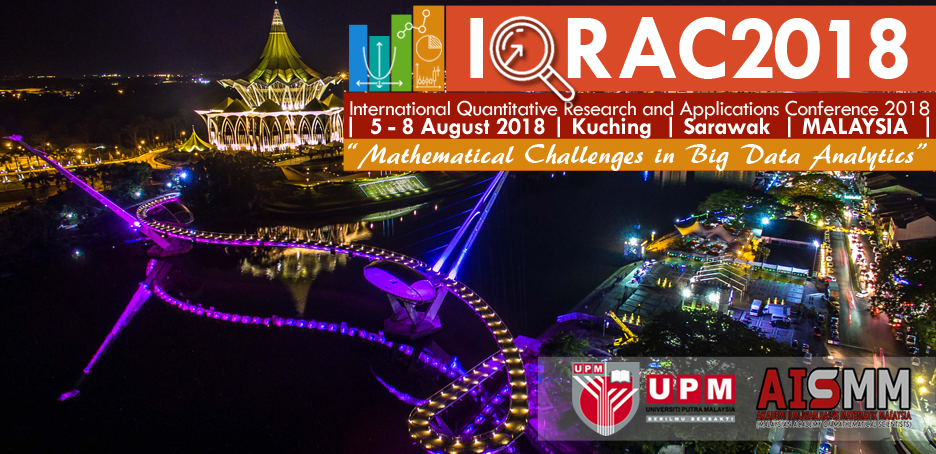 TRAVEL ADVICE
Climate
The Equator cuts through Borneo less than 100 km south of Sarawak. Kuching has a tropical rainforest climate, moderately hot but very humid at times and receives substantial rainfall. The average temperature in Kuching is around 23 °C (73 °F) in the early hours of the morning and rises to around 33 °C (91 °F) during mid afternoon. Comfortable clothing of natural fibres is best worn in our climate. For more information about the climate in Kuching, Sarawak, please visit: The Weather Channel.

Time Difference: GMT +8:00

Electricity
The voltage used in Malaysia is 230/240 volts -50hz. If your electrical appliance uses 110/120 volts, you need to use a transformer/converter to step down the 230/240 volts Malaysian voltage to your 110/120 volt appliances. Failing to do so will damage your electrical appliances. 

Malaysia uses the British Standard BS1363 domestic AC power plugs and sockets. This design is not only in use in the United Kingdom and Ireland, but also in Sri Langka, Cyprus, Malta, Gilbraltar, Botswana, Ghana, Hong Kong, Macau, Brunei, Oman, Singapore, Kenya, Nigeria, Iraq, and Qatar. BS1363 is also standard in several of the former British Caribbean colonies such as St. Lucia, St. Vincent and Grenada. 


Currency 
Ringgit Malaysia or MYR is the official currency of Malaysia with note available in RM100, RM50, RM20, RM10, RM5 and RM1 while 50sen, 20sen, 10sen, and 5sen are available in coins. 

Banks, 24-hour ATMs and money changers are found in main airports and urban centres. Major credit card (VISA and MasterCard) are widely accepted, but cash is preferred for small amounts. International Banks like HSBC, Citi Bank, Standard Chartered and OCBC can be found in larger cities. 

Language 
Even though Bahasa Malaysia is the national language, English are also widely spoken throughout the country. In the local market in Sarawak, local Malay and other ethnic language are being use daily. A variety of native tongues such as Iban, Bidayuh, Melanau, Kayan, Kenyah, Lun Bawang, Kelabit, Penan and Bisayah are spoken. While Mandarin is the medium of instruction in Chinese medium schools, the Chinese also speak several dialects such as Hokkein, Hakka, Foochow, Teochew and Cantonese. 

Religion 
The official religion in Sarawak is Islam. Even though the residents of Sarawak are of different races and belief, they are able to live in peace and harmony. As a multi-religious society, it is common to see mosques, churches and temples built close to each other. Some of the major religious structures in Kuching are the Masjid Jamek mosque in Petra Jaya, the St Thomas and St Joseph's cathedrals in the City centre and the Tua Pek Kong temple on the waterfront. There are also several Hindu, Sikh, Buddhist and Taoist temples in and around the city. 

Immigration Requirements 
Visitors to Sarawak are required to fill in an immigration form upon arrival. Malaysia has strict anti-drug trafficking laws and those caught smuggling illegal drugs will be sentenced to a mandatory death penalty. Every person entering the country must possess a valid Passport or internationally recognized Travel Document. Visitors may also use a Document in lieu of Passport from the Immigration Representative for entry purposes. Application for the Document in lieu of Passport can be made at any Malaysian Representative Office abroad. 

Arrival/Departure Card (IMM.26) 
Visitors are required to complete the Arrival/Departure Card (IMM.26) upon arrival at the gazette entry points. This card is available at any entry point, Malaysian Representative offices abroad or at travel agencies. 

They must present his/her passport together with the duly completed arrival/departure card to the Immigration officer on duty and he/she must ensure that the passport or travel document is endorsed with the appropriate pass before leaving the immigration counter.

Mobile Communications 
Mobile telecommunications cover many parts of Sarawak except for very remote areas. Public phones are available in most shopping malls, street corridors and villages in the outskirts of town. In Malaysia, mobile phones use the following frequency bands: GSM-900/1800, 3G 2100, and 4G 2300. An overview of the available mobile networks are listed in the table below: 


Operator
Technology
MAXIS
GSM-900/1800 (GPRS, EDGE) 
2100 MHz UMTS, HSPA 
2600 MHz FD-LTE
CELCOM
GSM-900/1800 (GPRS, EDGE) 
900/2100 MHz UMTS, HSPA 
2600 MHz FD-LTE
DIGI
GSM-900/1800 (GPRS, EDGE) 
2100 MHz UMTS, HSPA
UMOBILE
GSM-900/1800 (GPRS, EDGE) 
2100 MHz UMTS, HSPA
P1
2300 MHz WiMAX
YES 4G
2300 MHz WiMAX

Clothing 
Visitors are advised to remove their shoes before entering home or long houses of the local folk. They are encouraged to wear long sleeved shirts and long pants or skirts when visiting places of worship. Tourists who wish to swim or sun bathe must wear appropriate attire. Light and casual clothes as well as a good pair of walking or trekking shoes would suffice for day activities. If you plan to explore the jungle or participate in outdoor activities, the use of mosquito repellant and sun block is advised. 

Medical 
Sarawak's government hospitals, clinics and dispensaries are located in all towns and larger villages. There are numerous private medical clinics, as well as pharmacies and Chinese medicine shops. 

Tipping 
In Sarawak, service charges are included in billings for food, beverages and accommodation. Though tipping is not customary, but is welcomed. 

Working Hours Which All Malaysians Follow 
Most business premises are open Mondays to Fridays from 9am to 5pm. Shopping centres and arcades are usually open from 10am to10pm on a daily basis. 

Souvenirs For Home 
Sarawak is a famous pepper producer so be sure to bring some back for your friends. Visitors also purchase frozen seafood and caviar of a local fish. Local food such as "Belacan" shrimp paste, birds' nests, fruit preserves and pickles allow you to share a taste of Sarawak's local delicacies. "Kain Songket", "Batik", beaded jewelry, woven mats and rattan baskets are reminders of the native's ingenious use of natural products. The musically inclined may wish to bring a variety of traditional instruments, such as the "Sape", "Jatung Utang" wooden xylophone and native gongs and drums. One of the most popular items sought by tourists is locally manufactured Sarawak pottery.